This ship consists of Armin Arlert and Annie Leonhardt. This ship came into existence because of the female titan arc and subtext.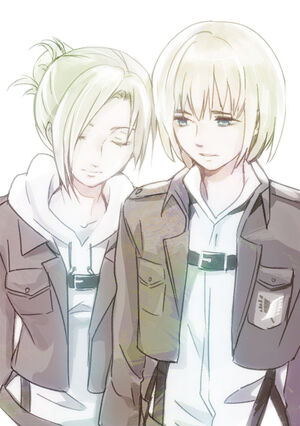 The Ship Name
Edit
The ship name makes sense, but at the same time it doesn't. The AR come from Armin, and the ANNIE obviously comes from Annie.
The "U" is derived from the japanese name: Armin = Arumin. It's the way they pronounce the name Armin.
An alternative name is AruAni. As Annie is sometimes spelled 'Ani'